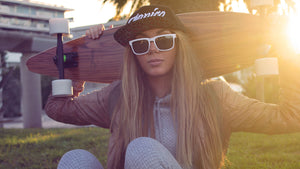 the right shades
for bright days
Looking good has never been easier
Designed in Sweden
All of our sunglasses are designed in Sweden. As designers, we don't just follow trends, we're trying to create sustainable products that will keep you safe for a long time. Inspired by our beautiful Swedish landscapes, we are implementing the elements that we have learned to love into our designs, resulting in collections of products that stands out in a crowd.
We carefully pick our materials
We are very picky when we pick material for all our sunglasses. Like when we pick our Titanium we always buy the highest grade.