Engraved
Wooden sunglasses
Handcrafted & engraved wooden sunglasses that tells a story
Custom engraved sunglasses you won't find anywhere else
Not long after the initial release of our Eyewood collection, our popular wood sunglasses, we knew that we should focus on making a collection of engraved and custom wood sunglasses as well. We started drawing on a bunch of different designs that we thought would match our vision and started it off by releasing a couple of designs influenced by historic events and ancient civilizations. Phenomenons such as the mystic Nazca lines, huge geoglyphs made in the soil of the Nazca Desert in southern Peru, and designs that potrays great civilizations such as the vikings or ancient Egypt.
One of the first designs we created explored the era of Vikings. Because of the fact that the brand was born in Sweden, we found this to be a given choice for a design. As powerful and mighty as they were in their time we felt that this was an easy choice when designing a new pair of engraved, eco-friendly and custom wood sunglasses.
Welcome to Zerpico
Designs that tells a story
Our goal is to give the world designs of major events throughout history and of cultures that have shaped the world we now live in. We strive to be the sunglass brand with the widest range of custom engraved sunglasses on the market. All of our engraved sunglasses are currenty in wayfarer style but we will move on to other models in the near future as well.
We spend a lot of time making new designs that we love and that we think others will love just as much. Sunglasses can be more than just something to block the sun with and we do our best to take advantage of all the possibilities they have. We consider our wood shades to be our playground where we can play around with different patterns and constellations that represent our brand.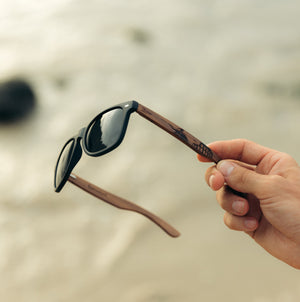 Not just your average product
Express yourself with engraved sunglasses that makes people look twice
Every model is a piece of art
We have every intention to widen the custom collection, and if there is one thing we have it is ideas on how to make the Zerpico brand bigger and stronger. We already have a couple of new sketches just waiting to be made into a beautiful pair of wood sunglasses and the plan is to release at least one new design every season. We are positive that they will all be greeted with the same love that we have received for the ones already made. If this is your first visit, our shop has products for all ages and preferences and are well suited as a gift. We even have special engraved gift boxes for a great price that will make anyone happy.
Sunglasses that catches the eye
The designs were most of all created for those looking for something that you don't normally see when you think about an average pair of wood sunglasses. We wanted to make something that would catch the eye. A piece of art. We do know that these shades aren't for everyone, which is exactly what the intention for them was to begin with. They are ultimately for people that share an interest in the same things that we are, that are intrigued by the greatness in our world. The history of it. 
Benefits of wood engraved sunglasses 
The best thing about using wood sunglasses is that it makes them more personal. Wood is a living material and even if we wanted to make sunglasses that would look exactly the same, it wouldn't be possible, as one part of the tree looks far from the same as another part. Using wood also makes the sunglasses adapt to you. The more you wear them the more personal they become.
In time we will also start trying out some new colors and patterns as well. We will try out other types of wood too. We will not stop pursuing perfection. As we usually release special versions and limited editions make sure that you sign up for our news letters as they sell out quickly.
All of our custom wood sunglasses are delivered in a handmade, exclusive engraved case from empress tree and a microfiber pouch, along with a polishing cloth. A package filled with everything you need on your upcoming adventures. 
ENGRAVED WOODEN FRAMES
Personalized wooden sunglasses
Wood sunglasses is a great product for people that strive for a sustainable and eco-fiendly lifestyle. If you like to stand out with a pair of custom wooden sunglasses made by hand, you'll love a pair of our engraved wooden sunglasses made from beautiful redwood.

Wooden sunglasses are great if you're looking for eyewear of high quality and with a pair of polarized lenses. And for a great price too! As always, we offer free delivery when you order for more than $100.
Get yours now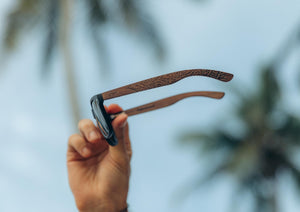 Engraved & made by hand
This unique collection of handmade wooden engraved sunglasses are a balanced combination of plastic and redwood, a product that feels natural as well as comfortable. With well designed patterns that are specially made to take you one step closer to history, our selection of wood sunglasses are for all people who are looking for something other than your average pair of sunglasses.
Powerful patterns
Custom wood sunglasses that stands out
We wanted to create something that would stand out more than any average pair of sunglasses. Every pair of these sunglasses are handcrafted to get the look that is distinctive for the Zerpico brand. With well-planned and carefully thought out patterns, we wish to capture the essence of major events, myths and civilizations that has captured the hearts and minds of people throughout history.
Get yours now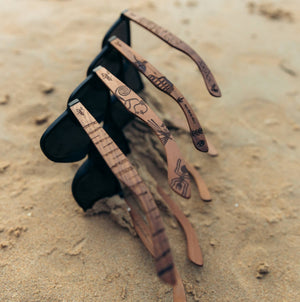 Everything you need in a pair of shades
When ordering any of our engraved wood sunglasses you get them delivered in a handmade, exclusive empress tree case and a microfiber pouch together with a polishing cloth, packed with everything you need on your coming adventures. We also have specially made gift boxes that has room for one or more of your favorite pairs of wood sunglasses. 
Free shipping
We offer free shipping on your order over $100 and guarantee fast delivery to all countries. We handle all of our orders with upmost care and appreciate all the love that we receive through customer reviews and other types of feedback.
Frequently asked questions about engraved wooden sunglasses
All our sunglasses are unique as we make all the designs ourselves here in Sweden. This also applies to our engraved wooden sunglasses. We draw our inspiration from cultures and historical events that have inspired us and shaped the world into what it is today.
All our wooden sunglasses are made by hand, from the log itself to the carving and design that is finally engraved into the wooden frame.
We draw inspiration from everything that interests us. Much of our inspiration comes from the great stories of Scandinavia and from the nature where we grew up.
We also draw a lot of ideas from civilizations that have had a great impact on the world as well as events that have affected us and humanity in general.