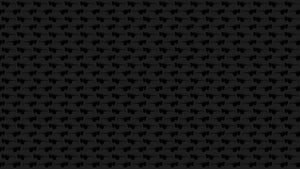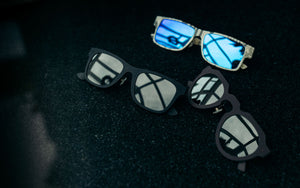 Eco-friendly
paper sunglasses
Recycleable and degradeable frames and polarized lenses
★★★★★

This is what i am talking about. Pure carbon fiber straight through! Bought a pair of sunglasses that they said it was carbon fiber but yeah what can i say. If you pay a low price you get crap haha. This is quality and design at a great price.

TJ Bone

USA
★★★★★

Got my sunnies two weeks ago and they look really good. Love the wood on the sides and the engravings will start an discussions when you put them on the table. So i would recommend anyone that love the look to buy them.


Mark

USA
★★★★★

Was looking for something special to buy for my son that live in front of different screens. He got very happy and like the style and the lenses that turn dark in the sun. Works perfect in front of the computer and phones.

Kelly

UK
★★★★★

I like this new model much more than your last one. Happy that the price is the same!

Carl

France
★★★★★

I got my Aviators. They are quite simply Superb! Thanks ever so much. I have to say......DAMN they look good on me! lol

Ian Carter

USA
★★★★★

Bought these 2 weeks ago for a vacation, and must say they did the job! looks great in the pool :)

Mats

Sweden
As titanium is the strongest material for its weight it allows you to keep doing what you love without having to worry about the damage that they might sustain. Keep being active while knowing that your titanium frames give you the protection you need. Along with next gen polarization mirrored lenses your titanium lenses safely let you enjoy everything you love to do without having to think about damaging your vision.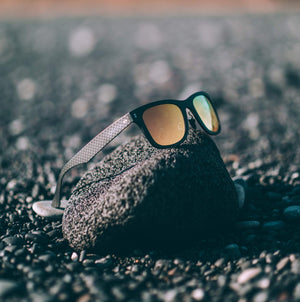 A new generation of exclusive sunglasses
A collection of full carbon fiber sunglasses that are made to stand out and specifically designed to endure any environment and any forms of damage. These sunglasses are built to last a lifetime and are the perfect accessory for all types of extreme activities, such as rock-climbing, mountain-biking, track days and sailing.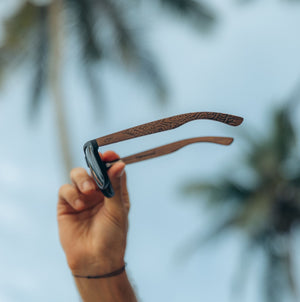 Express yourself with a piece of art
Engraved wooden
Sunglasses
Handcrafted & engraved wooden sunglasses that tells a story
A unique collection of handmade wooden engraved sunglasses are a balanced combination of plastic and redwood, a product that feels natural as well as comfortable. With well designed patterns that are specially made to take you one step closer to history, our selection of wood sunglasses are for all people who are looking for something other than your average pair of sunglasses.
Short story of Zerpico
We believe that great design and quality doesn´t have to be as expensive as many of the big brands wants you to believe. With hard work, big ideas and great people to work with we are certain that we can make a statement that will be hard to deny. We all love stories about the underdog taking on the champion and we are dead set on climbing the ladder until we get what we came for - to bring you great products without overcharging and to give back to the people who believes in us and supports us along the way.